Power-driven and cultivators
Power take-off driven cultivation machinery including rotary cultivators and power harrows are important tools for making seedbeds for autumn and spring sown crops. Power harrows are also widely used in combination with a grain drill to cultivate and drill ploughed land in a single pass.
Power-driven cultivation machinery requires regular maintenance to ensure a long and trouble-free working life. An important advan­tage of power harrows is their ability to prepare a seedbed on ploughed land without bringing unweathered soil to the surface and leave a relatively clod-free tilth. However, power requirement, purchase price and maintenance costs compared with those for tined cultivators must be taken into account.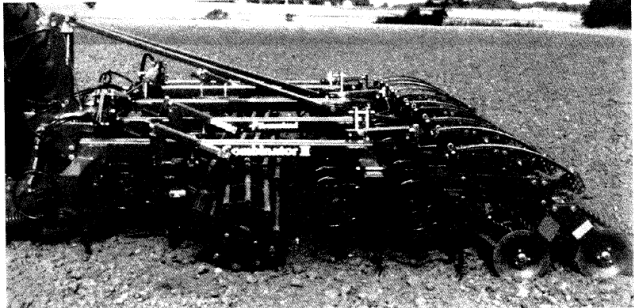 Figure 3. Five soil treatments are achieved in a single pass with this combination cultivator. It has a hydraulically adjusted levelling board, two rows of spring tines and a crumbier roll followed by more tines and two open rollers.
Figure 4. This 3.3 m wide one-pass cultivator is a combination of tines, discs and a press roller. It requires a 225 kW (300 hp) wheeled tractor and hydraulically folds for transport.
Figure 5. Rotary cultivator (left) and version for minimum tillage (right)
Поиск по сайту: