Read the text again and find advantages and disadvantages of each advertising medium.
4. Complete the sentences with the words from the box. Put the words in the correct form:
collect identify consumer reach advertisement campaign medium effective
a) Radio is quite effective for reaching target … .
b) Before launching an ad the audience must be … .
c) The Internet is one of important … .
d) Direct mailing … are held to reach the right customer.
e) Companies … data to build a mailing list.
f) Telemarketing is a very effective method of … consumers.
g) In spite of people's dissatisfaction by being called at home telemarketing is considered to be an … tool.
h) Radio … should be run on the right stations to get the right customer.
5. Read the text again and find expressions which mean the following:
defined
audience aimed at
allows to buy quickly
get known to customers
gather information
get seriously influenced
connected with telemarketing
compensate risks
Work with a partner. Write a wrong summary of the text. Make at least 5 false statements and let your partner correct them.
Ask 10 questions to the text. Your questions should express agreement, disagreement, doubt and ask the author for more details.
8. Roleplay the dialogue with your partner. You are the reader and he/she is the author of the text. Ask your partner the questions from Exercise 7.
Write a complex plan of the text (statements and supporting claims). State its main idea.
Text 11
1. What do you know about public relations? What are the duties of a public relations specialist?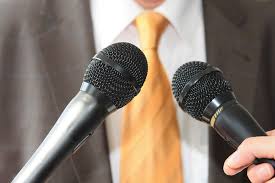 2. Work with a partner and discuss these quotes:
a) "PR is a mix of journalism, psychology, and lawyering – it's an ever-changing and always interesting landscape." – Ronn Torossian
b) "It takes 20 years to build a reputation and five minutes to ruin it. If you think about that, you'll do things differently." – Warren Buffet
c) "If I was down to the last dollar of my marketing budget I'd spend it on PR!" – Bill Gates
3. Read the text and find information about the role of public relations in marketing. Use the following vocabulary list to help with new words:
Vocabulary list
Foster (v) – сприяти
Undertake (v) – докладати
Enhance (v) – покращувати
Tarnish (v) – зіпсувати
Submit (v) – подавати до друку
Awareness (n) – обізнаність
Launch (n) – випуск
In-person (adj) – особистий
Spread (v) – розповсюджувати
Insight (n) – розуміння
Relevant (adj) – відповідний